Our Work
vertical loop kelowna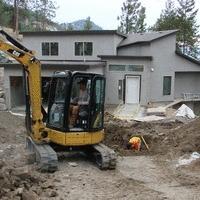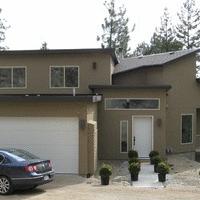 Equipment:


GSHP Ground Source Heat Pump:
Hot water Assist (Desuperheater)
Thermostat
Indoor Air Quality:


Electrostatic filter
Heat Recovery Ventilator (HVR)
Humidifier
Energy Well:
Vertical

Project Challenge:
The customer was adding onto the their home and required a new HVAC system that would meet the needs of their expanded residence.
Options:
Our options were to install a new HVAC system that would handle the needs of the entire structure or to utilize the existing equipment and infrastructure along with a new system to handle the increased heating and cooling demands.
Solution:
Due to inaccessibility of the old ducting network to the new section of the house, we designed the GeoExchange system to service the new addition, sections of the old structure, and supplement the remaining area served by the existing HVAC system.
Construction Process:
Installed new ducting network for new HVAC system in new addition and portions of existing structure that were accessible.

Added extra registers to the home to supplement space conditioning into the existing area to utilize the efficiencies of the GeEexchange system.

The existing ductwork HVAC system was left in place to service a small portion of the existing structure.